Phoenix 270 HTx LGR Dehumidifier
4028600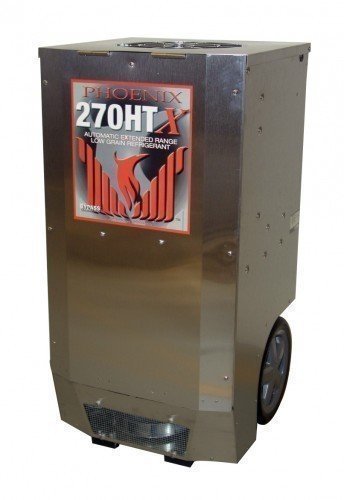 Phoenix 270 HTx LGR Dehumidifier
The Phoenix 270HTx removes 161 ppd@AHAM using 8.9 amps.
With its patented bypass design, the 270HTx maximizes water
removal over an extended operating range without any manual
adjustments by sensing and adjusting to temperature changes
in the drying chamber. At higher temperatures, the 270HTx
automatically adjusts causing faster evaporation rates, quicker
drying, and eliminates the need to remove or modify equipment
for temperature control.
8.9 Amps. 115 Volt/60Hz. 130 lbs.