MasterBlend Volatile Solvent - 1G
181106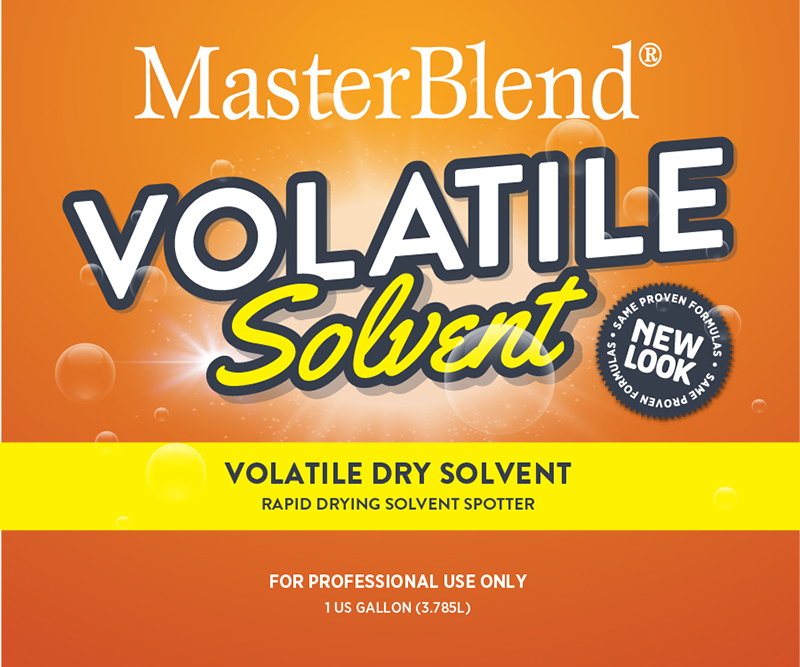 Available only in 4 gallon case.
Volatile Solvent is a rapid drying solvent spotter for the removal of solvent-soluble stains like grease, oil, tar, gum, latex adhesive, lipstick, shoe polish, ink, nail polish, etc.
Grease
Oil
Tar
Gum
Latex Adhesive
Shoe Polish
Ink
Nail Polish
Instructions
Mix 1 oz. (1 scoop) of Red Dye Stain Remover with 4 ounces of MasterBlend Upholstery PreSpray and 4 ounces of water.
Mix just prior to using. Spray mixture over the spot until completely moistened.
Apply steam. When satisfied with results, rinse/extract.