DEGREASE ALL
310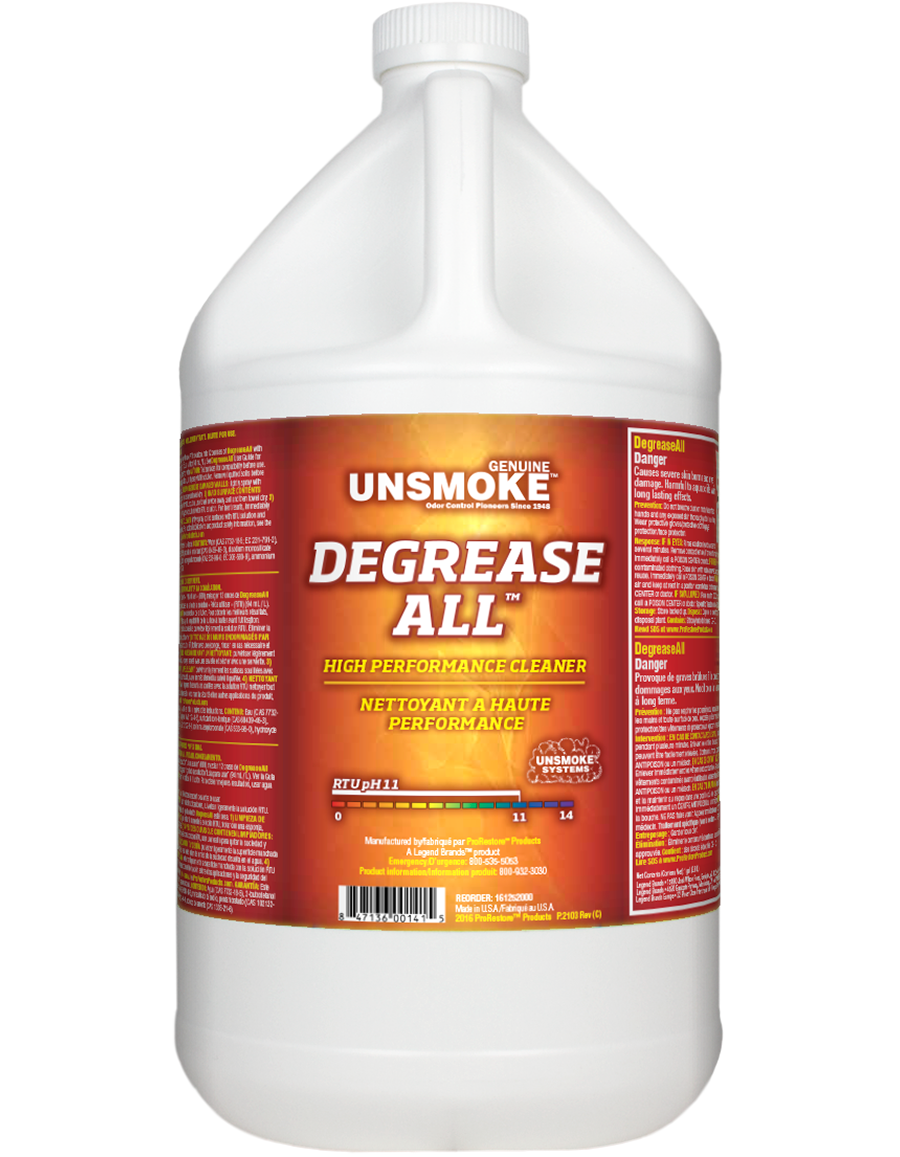 Highly concentrated hard surface cleaner. Specially formulated for restorative cleaning. Cuts through and dissolves the toughest oil and grease. Also use to remove blood during trauma cleanup.
Features
Apply with a compression sprayer.
Ammoniated solvent is tough enough to remove heavy smoke and grease residues on painted surfaces, metal, concrete, tile, sealed or unsealed wood, hard floors and wet cleanable fabrics.
Removes greasy soils on walls, carpets, and upholstery.
Gentle enough to use as a traffic lane cleaner or upholstery pre-spray, especially when greasy soils are present.