Basic Coatings Hardwood Maintenance & Restoration Training - OCT 30TH INDIANAPOLIS
CLASSIN-10-30-18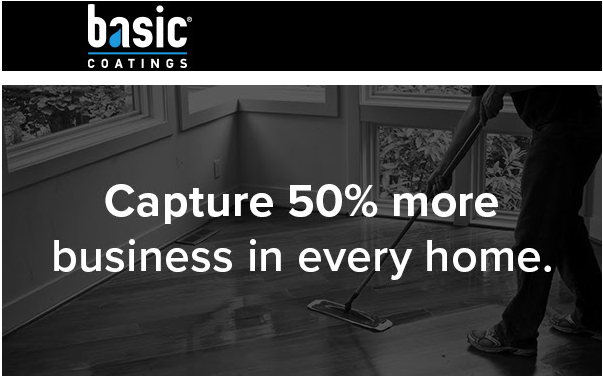 Date: October 30, 2018
Time: 9 AM - 4 PM
Location: Indianapolis Advantage - 5245 Guion Road, Indianapolis, IN 46254
• Class price include manuals, continental breakfast, & lunch
• Schedule is subject to change without notice.


If you're only cleaning carpet & tile you are missing out on 50% of the business you could be capturing in every home. Join us on October 30 for a 1-day training to learn about including hardwood maintenance & restoration in your services to grow your business.

Training will cover:
Proper maintenance and restoration techniques for all hardwood flooring types
Testing for acrylic and the removal procedures from hardwood
How to market and price the various services for hardwood
Introduction to maintenance coatings for hardwood floors
Equipment overview for deep cleaning hardwood floors
Hands-on training with all cleaning and restorative coatings for hardwood floors