All Fiber Rinse Powder
8.695-728.0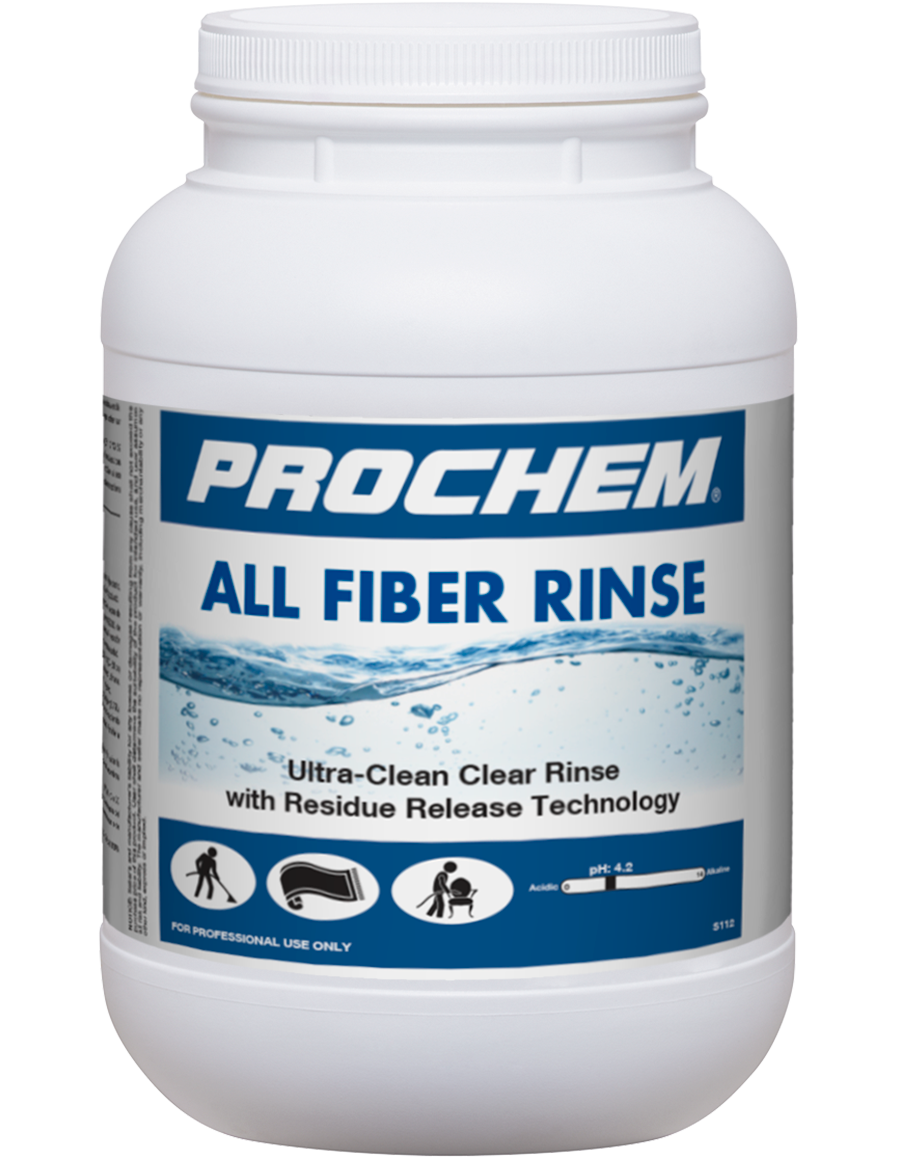 Get better cleaning with less residue! This unique powdered rinse employs a unique formulation appropriate for use on practically any fiber type—it will not burn and leaves fibers soft to the touch. Dissolves fast even in cold water, and our proprietary Residue Release Technology fully binds soils and minerals to ensure a deep clean. Plus, it has a fresh clean scent customers love—no sour or sulfur-type odors! Give your customers softer, cleaner carpet that stays cleaner with All Fiber Rinse!
Form: Powder

RTU pH: 4.2–4.5
Dilution (portables): 1–2 oz. (30-60cc) per gal. for routine cleaning; 2-4 oz. (60-120cc) per gal. for heavy soil
Dilution ("spray and leave"): 2-4 oz. (60-120cc) per gal.
Dilution (truckmounts): 3 cups (750cc) per 5 gal. (meter as needed: 3–8 gal. per hour)