Advantage Red 16x
115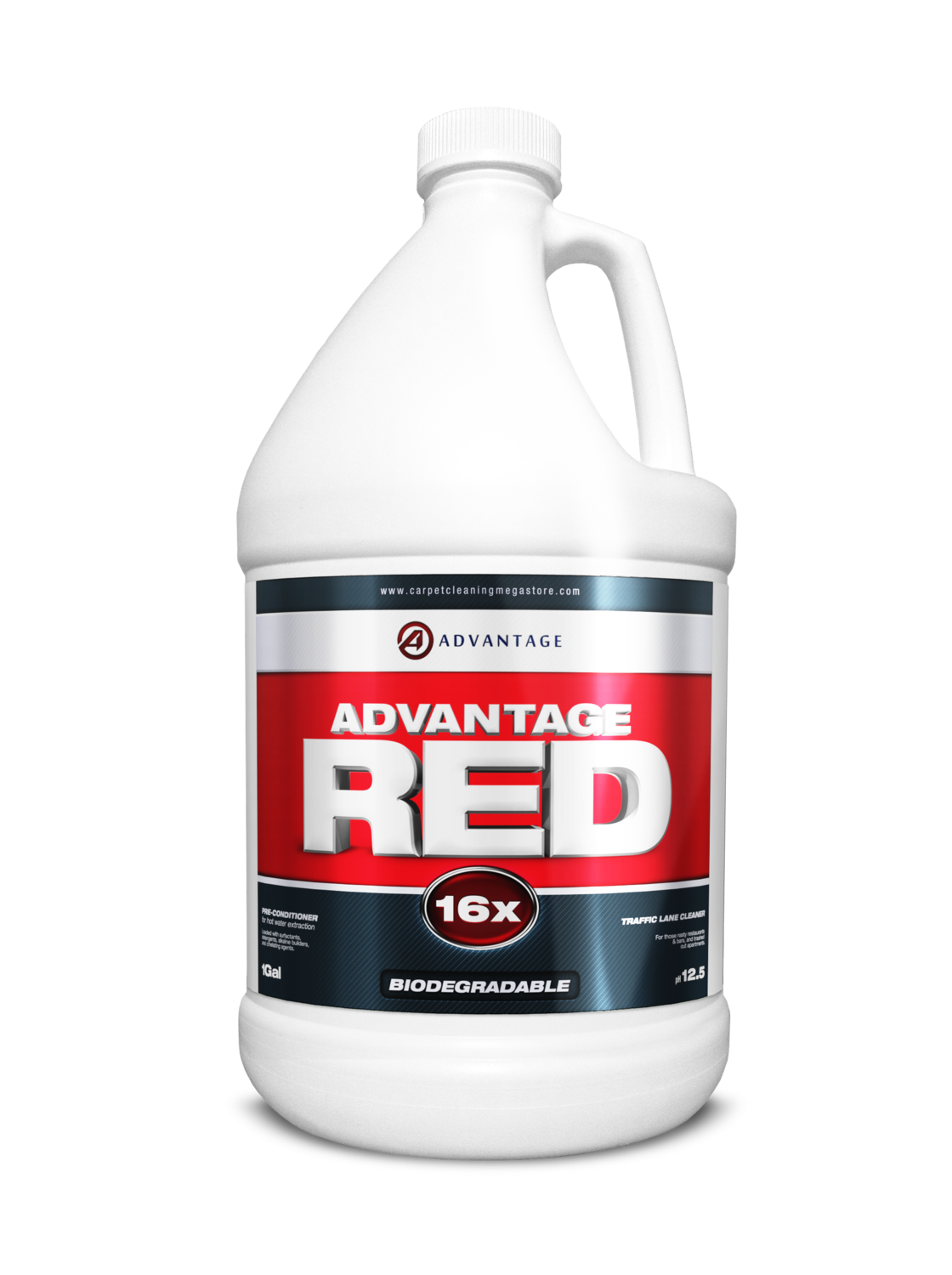 Advantage Red
Traffic Lane Cleaner- pH: 12.5
Advantage Red is our strongest and most powerful commercial traffic lane cleaning pre-spray. It is loaded with surfactants, detergents, alkaline builders, and chelating agents to pre-condition the dirtest carpets to make your job easier. Advantage Red was made for those nasty restaurants and bars, and trashed out apartments.

Advantage Red is a pre-conditioner for hot water extraction!
We recommend using our neutralization rinse, Advantage Rinse Away, with this pre-spray!
Advantage Red is our number one selling liquid commercial pre-spray. We guarantee you will like this product!
Bulk Discounts:4-15=10%; 16-35=15%; 48-143=20%; 144+= 30%