Advantage P.A.U.S.E with NoRoma(R)
POXGL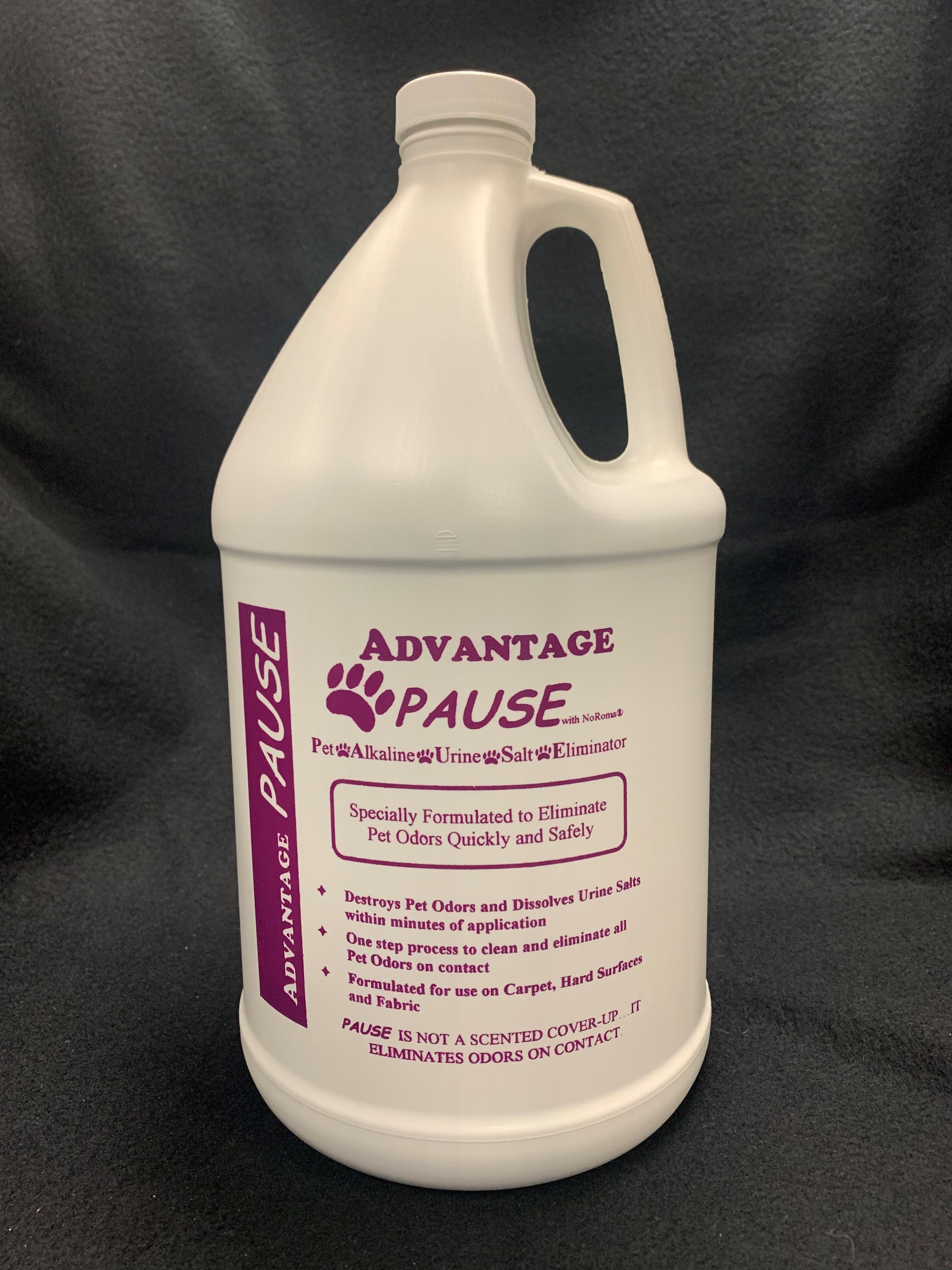 Advantage PAUSE (Pet Alkaline Urine Salt Eliminator) eradicates pet odors quickly and safely by dissolving urine salts upon application to the affected area. PAUSE eliminates orders and is NOT a scented-coverup or perfume.
Advantage PAUSE is an effective one step process for odor removal.
Formulated for use on Carpet, Fabric, and Hard Surfaces.