Advantage CITRA-KICK
201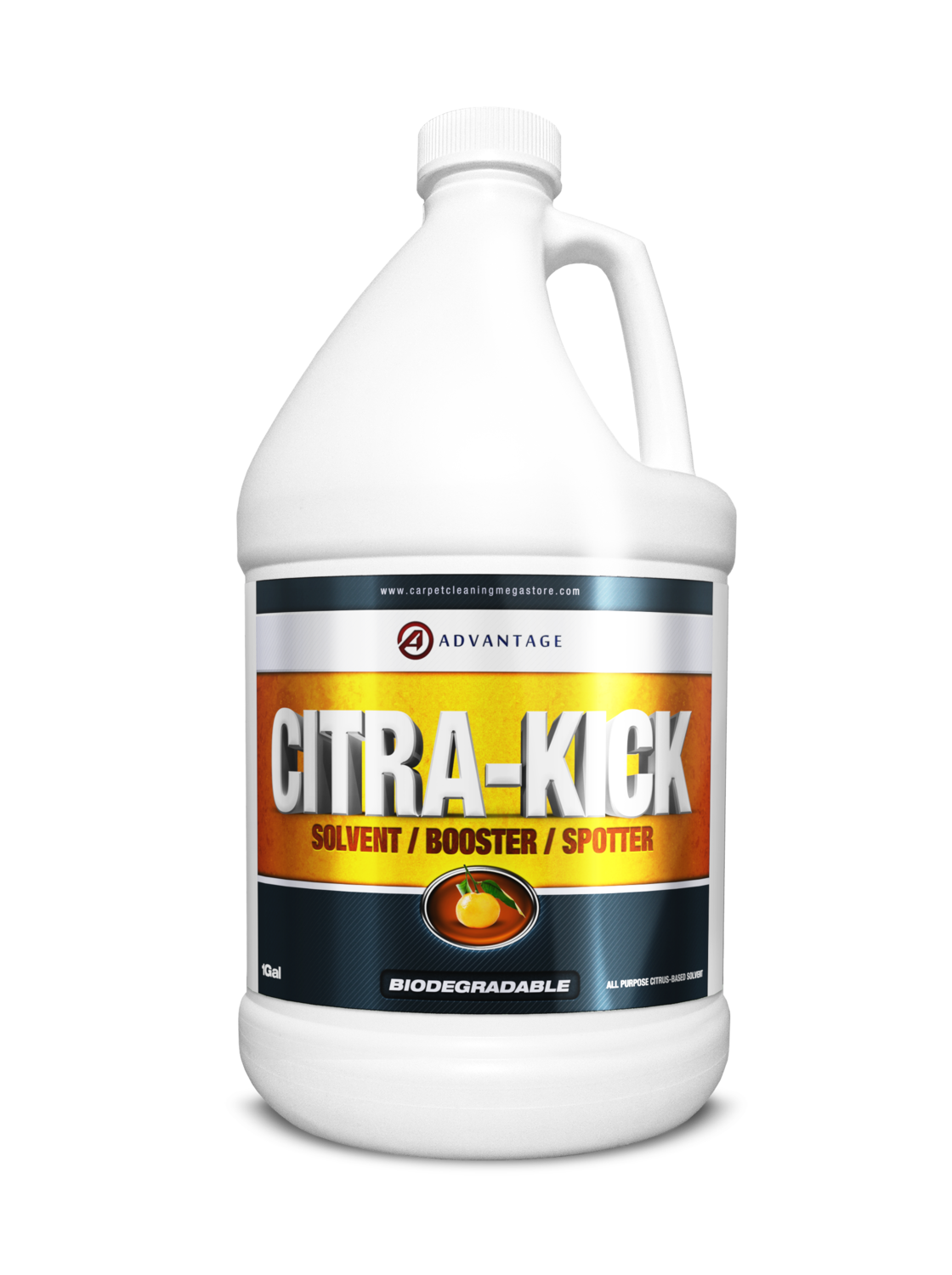 Advantage CITRA-KICK
A specially formulated, citrus based solvent degreasing cleaner which instantly liquefies a wide variety and range of soils. CITRA-KICK has a pleasant orange aroma and is very effective at cleaning up chewing gum, tar, grease, cosmetics, oil, adhesives, and ink. It is also very effective as a booster in traffic lane and upholstery cleaners.
CITRA-KICK gives you the cleaning power of a high alkaline degreaser without effecting the pH.
CITRA-KICK only uses the highest grade of d-Limonene available which is completely clear. Our product is always crystal clear!
Bulk Discounts:4-15=10%; 16-35=15%; 48-143=20%; 144+= 30%